FRV Australia Sebastopol Solar Farm achieves commercial operation status, delivering more clean energy to nearly 40,000 households in the region
FRV´s Sebastopol Solar Farm has achieved the requirements for commercial operation and is now operating at 100%
The PV Plant has a capacity of 90 MWac, capable of meeting the energy demand of up to 40,000 households.
Located 16 km south of Temora in New South Wales, with an area of 248 hectares, the plant contributes towards the energy demand and the economic development of the local area.
Sydney, March 22nd 2022
Leading developer of sustainable energy solutions, Fotowatio Renewable Ventures Australia, as part of Abdul Latif Jameel Energy and Canadian infrastructure fund OMERS, has achieved commercial operation status at its solar farm in Sebastopol, Australia, and it is working at 100% of its capacity. The plant has been generating clean energy since December 2021, contributing towards the energy demand and economic development of the local area, while helping to drive Australia's transition to green energy.
Located in rural New South Wales, and spanning over 248 hectares, the plant has a net annual energy production capacity of approximately 200,000 MWh, with an output of 90 MWac, capable of meeting the energy demand of up to 40,000 households.
Forming an important part of FRV Australia's clean energy portfolio, now fully operational, the plant will further drive FRV's mission to support Australia's clean energy mandate. The company has developed almost 800 MWdc of Australian PV assets built or under construction across 9 projects for a total project investment value of over 1 billion dollars.
So far, the project has positively impacted the local community, creating more than 200 jobs during construction and more jobs will be demanded now that Sebastopol is fully operative. These jobs will be mainly focused on asset management and Operational maintenance.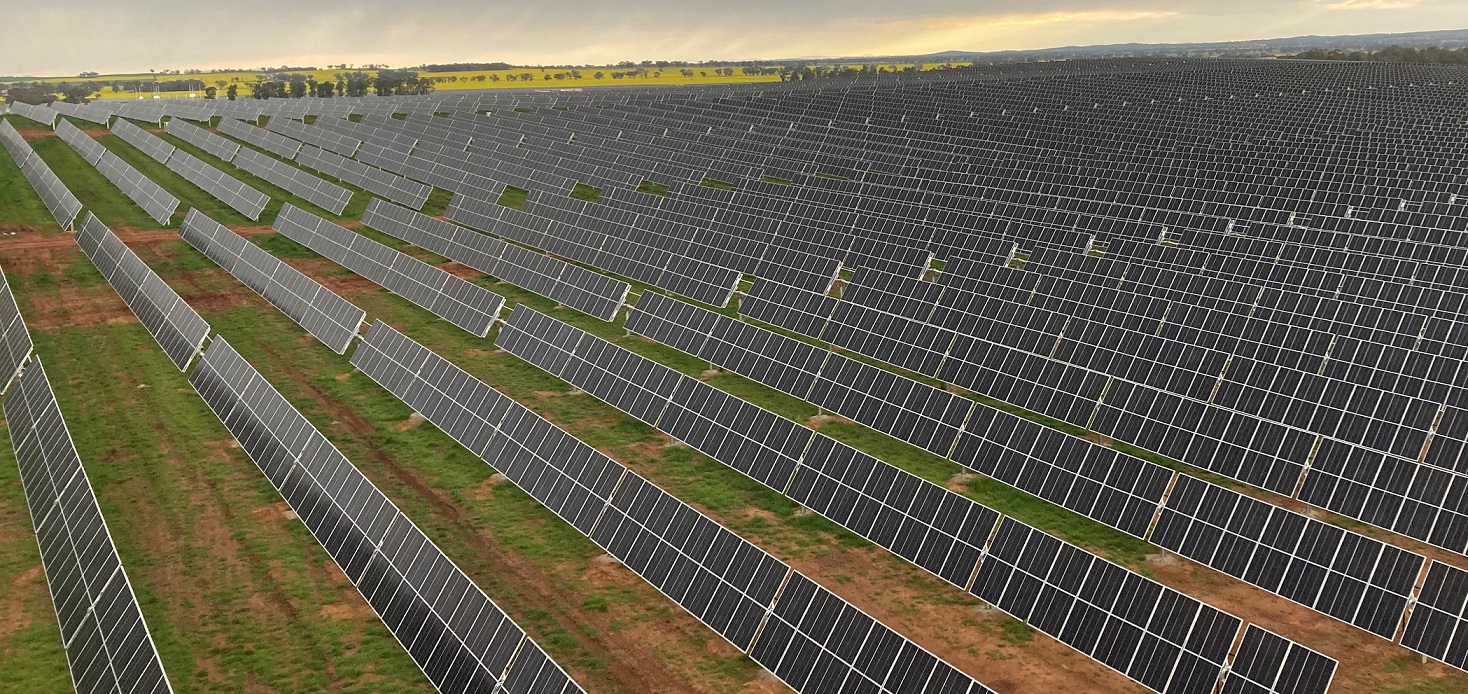 "We are delighted to see that Sebastopol Solar Farm is working at its full capacity and generating clean energy. This is a key milestone for FRV Australia´s commitment with energy transition to net zero emission"
Carlo Frigerio
FRV's, Managing Director Australia
The project brings FRV closer to its goal of decarbonizing the international energy system and building a more sustainable future in its target markets.
"At Abdul Latif Jameel Energy, we see this announcement as an exciting new chapter in FRV's mission to deliver clean energy across Australia, but also as part of its global ambition to drive clean energy uptake around the world. Having achieved full operational capacity, the Sebastopol Solar Farm will increase employment and clean energy production in the local area, allowing us to continue to lead with a purpose in what we do"
Fady Jameel
Deputy President and Vice Chairman, Abdul Latif Jameel
"Building and operating high-quality renewable energy assets like the Sebastopol solar farm is pivotal to Australia's ambitious green energy transition goals. Our investment in FRV Australia positions us to support this transition, and is a great example of how OMERS Infrastructure is steadily advancing its global vision of holding the right assets in the right places"
Christopher Curtain
Senior Managing Director, Asia-Pacific, OMERS Infrastructure
The various phases of the plant's construction were successfully completed by Engineering, Procurement and Construction contractor Beon Energy Solutions (Beon).