FRV and Tyler Hill Partners join to create FRV TH Powertek Limited and develop up to 1GW in BESS in the UK
FRV in collaboration with Tyler Hill Partners has announced the creation of FRV TH Powertek Limited, a platform whose main activity will be to develop, construct and operate a portfolio of battery energy storage system projects.
It is expected that the portfolio resulting from the collaboration between the two companies will reach up to 1GW over the next 5 years with an estimated aggregate investment of GBP1 billion
Madrid, 3rd October 2022
Fotowatio Renewable Ventures, leader in the development of sustainable energy solutions and part of Abdul Latif Jameel Energy, in collaboration with Tyler Hill Partners has announced the creation of a platform, viz., FRV TH Powertek Limited, to develop, construct and operate a portfolio of battery energy storage system projects.
The core management team of the platform comprising of Preeti Yardi, Ravinder Shan & Ravishankar Tumuluri. has extensive experience across the value chain in development, financing, construction and operations of renewable energy projects.
Battery Energy Storage projects play a critical role in ensuring a more stable, resilient, and lower emissions electricity network. A significant growth is expected in installed capacity of battery storage projects to keep UK on track to meet its Net Zero targets for 2050.
The portfolio resulting from the collaboration between the two companies is expected to reach up to 1GW/2GWh over the next 5 years with an estimated aggregate investment of GBP1 billion.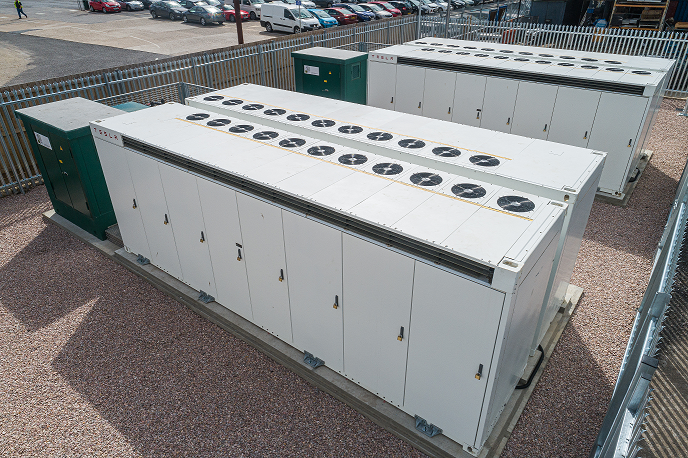 Thanks to the close collaboration with Tyler Hill that has resulted in this new platform, FRV TH Powertek Limited, we have an increasing presence in the UK. This consolidates the expansion of FRV's portfolio of energy storage projects internationally and, more specifically, in the UK.
Felipe Hernandez
General Manager of Engineering of FRV and FRV-X
At Abdul Latif Energy we are committed to establishing collaborations with best-in-class partners where opportunities could arise to support our efforts towards mitigating the impacts of climate change. The introduction of FRV TH Powertek Limited reflects our commitment to developing new green technologies that contribute to achieving the UK's ambitions to become a 'net zero' emitter and power its green industrial revolution.
Fady Jameel
Deputy Chairman and Vice Chairman of Abdul Latif Jameel
We are excited to partner with FRV to establish this platform in the UK, which synergizes the skills and capabilities of both the organizations and contributes to the decarbonization of the UK energy sector.
Ravishankar Tumuluri
Director of Tyler Hill Partners