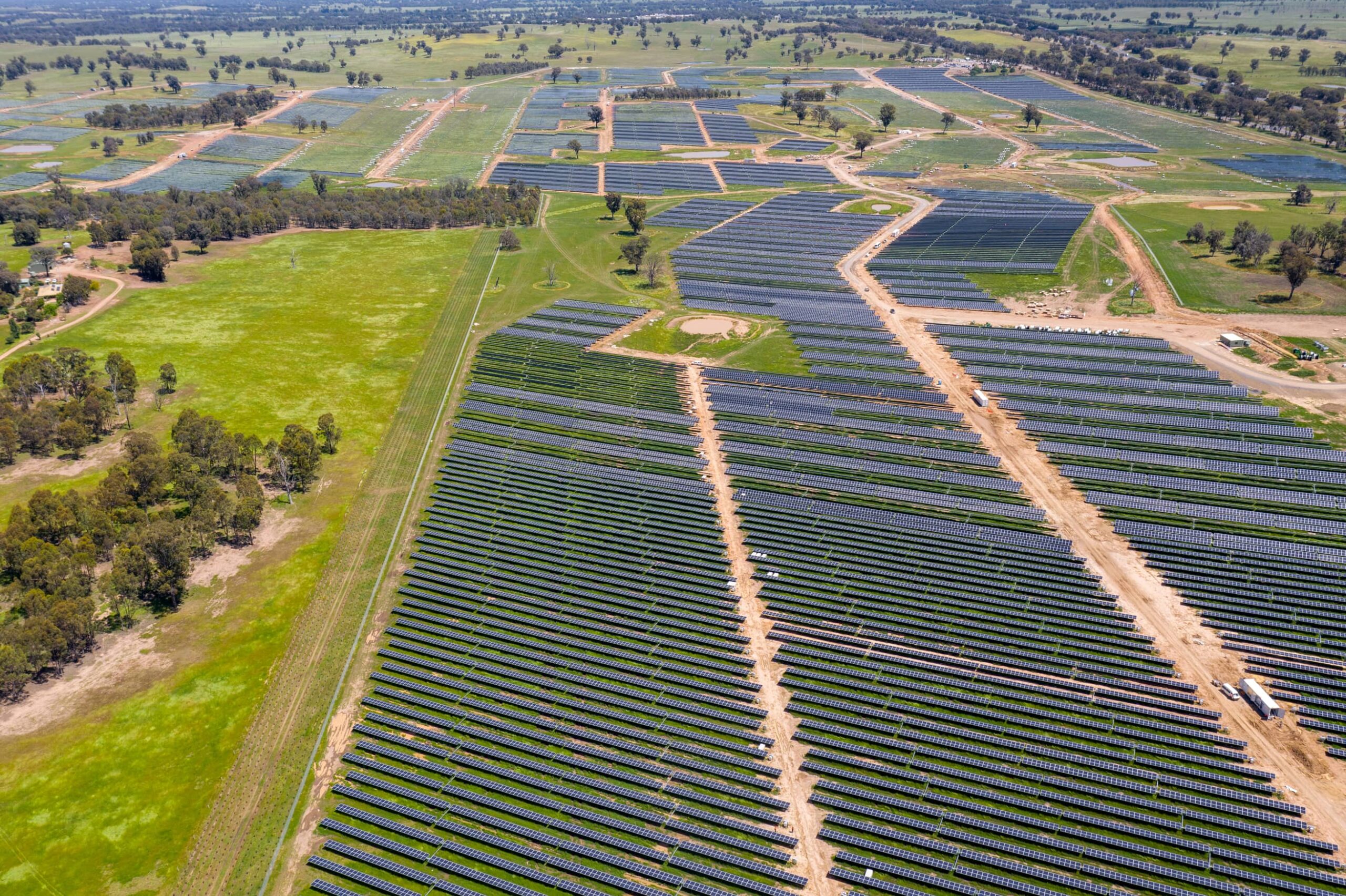 Winton Solar Farm is a 106 MW dc PV project located near Winton, approximately 13 kilometres north-east of Benalla, Victoria.
The project site is located adjacent to the Glenrowan Substation, perfectly located for exporting the solar farm's electricity into the existing national electricity grid.
Winton Solar Farm was one of the six large scale wind and solar projects which secured a long-term Support Agreement through the Victorian Government's Reverse Auction Program.
The solar plant will provide enough energy to power approximately 50,000 average homes with clean, renewable energy.
Before construction, the site was used for grazing and is within a Rural Farming Zone. Zoning has not changed as solar farms are considered compatible for development alongside other forms of agriculture. Therefore grazing was maintained alongside development and will continue after the project becomes operational.
The solar farm development will have a low level of environmental impact as the site was largely cleared and heavily disturbed by previous cultivation.
Construction of Winton Solar Farm will provide a significant boost to the regional economy. Local and regional suppliers have been engaged for the construction of the solar farm. Additional, indirect benefits will flow to the local economy over the life of the project, including accommodation, meals, transport, materials and services.
FRV has also developed a Local Investment Plan- Winton Solar Farm Social Benefit program – to provide sustainable benefits to the local area and region. Partnerships have been formed to provide funding to the following organisations:
Regent Honeyeater Project – support for their on-going plantings and conservation work which will provide home for protected species
GOTAFE – Benalla Campus – creation of a new formal solar electrical apprenticeship training program.
University of Melbourne – A Research Program which will address technical, regulatory, social, and economic issues involved in building a State-wide network of distributed renewable energy, predicated on community ownership and multi-stakeholder investment partnerships.
Along with the above, FRV is offering a 'Community Benefit Fund' worth $100,000. The Fund is to provide financial support to suitable projects within the immediate region. Funding to the value of $20,000 a year for the first 5 years will be provided.