The FRV Sebastopol Solar Farm in NSW, Australia, has started generating clean energy
• The solar PV power plant, which is currently at final stages of construction, will reach a capacity of 90 MWac, capable of meeting the energy demand of up to 40,000 households.

• With an area of 248 hectares, it is located 16 km south of Temora, approximately 440 km south-west of Sydney in New South Wales and contributes to the economic development of the local area.

• The project is progressing according to the timeline despite the challenges posed during the past year by the global pandemic and significant COVID-19 outbreaks in New South Wales and Victoria
Fotowatio Renewable Ventures Australia has started generating clean energy at its solar farm in Sebastopol, Australia, which is expected to reach full capacity over the coming months. The plant will contribute to the energy needs and economic development of the local area, while helping to drive Australia's transition to green energy. A key part of Abdul Latif Jameel Energy, which is a world leader in the development of sustainable energy solutions., FRV Australia will be 49% owned by OMERS Infrastructure upon completion of a previously-announced transaction signed in October 2021
Covering 248 hectares and located in a rural area the plant will eventually have a net annual energy production capacity of approximately 200,000 MWh, with an output of 90 MWac, capable of meeting the energy demand of up to 40,000 households.
So far, the project has positively impacted the local community, creating more than 200 jobs during construction with the potential for further job openings once the operations phase begins.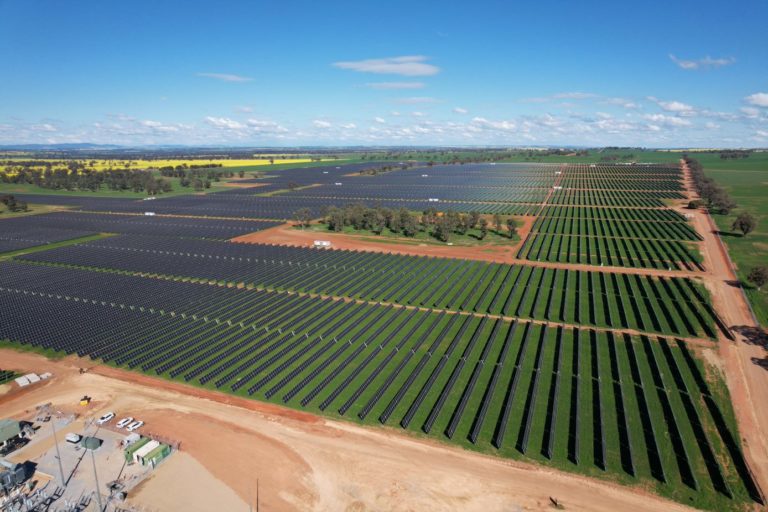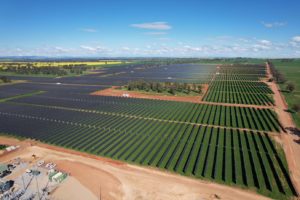 "We are glad to see the first kWh of clean energy injected into the grid by the solar farm. This is a key milestone for the project also considering the challenges during the COVID-19 outbreaks in Australia of the past year". Mr. Frigerio also added "We will now progress working with BEON to the full completion of the plant during the next months to contribute to Australia's transition to net zero emissions – with cleaner, reliable and affordable energy for everyone"
Carlo Frigerio
FRV Managing Director Australia

.
The project brings FRV closer to its goal of decarbonizing the international energy system and building a more sustainable future in its target markets. Beon Energy Solutions (Beon) is the EPC Contractor carrying out the construction which is now reaching its final stages.
"We are excited to see significant progress made at Sebastopol solar power plant and have no doubt that, once operating at full capacity, the plant will successfully meet a portion of the local community's energy needs in line with Australia's green energy mandate. The project aligns with Abdul Latif Jameel Energy's FRV's drive to expand its global presence and strengthen its portfolio of solar energy assets, making green energy solutions more accessible to communities worldwide."
Fady Jameel
Deputy President and Vice Chairman of Abdul Latif Jameel
.
"We applaud the progress made to date at FRV Australia's Sebastopol Solar Farm. Today's news provides a further tangible demonstration of the overall quality of the FRV Australia team, and of its laser-like focus on delivery of key project milestones. We look forward to welcoming further FRV Australia accomplishments, as other projects in the pipeline progress in an effort to support Australia's clean energy transition".
Christopher Curtain
Senior Managing Director, Asia-Pacific, OMERS Infrastructure